African Rhythms for Djembe and Dunun's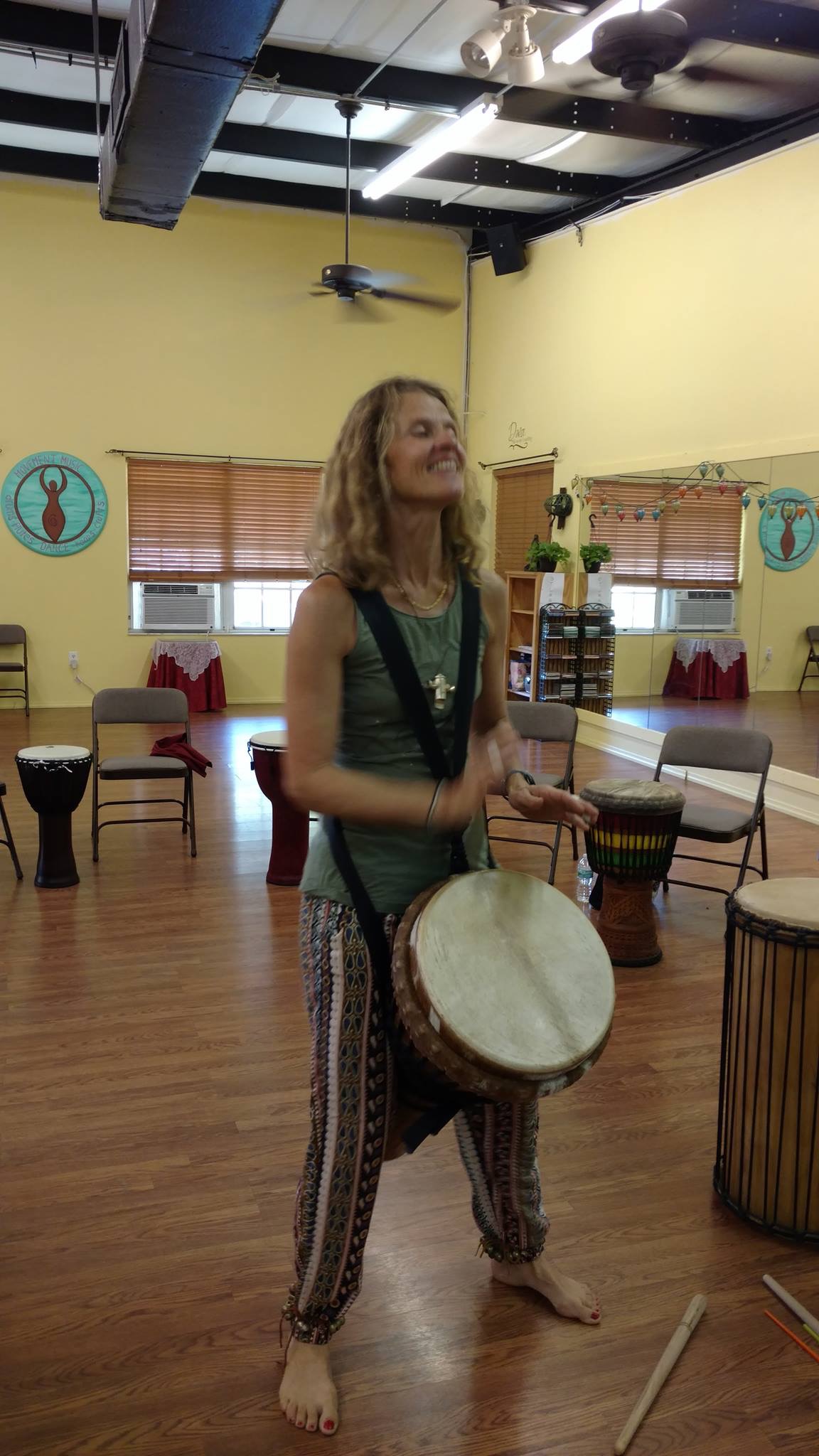 Experience the joy of drumming in a group!
Learn grooves for Djembe and Dunun drums.
We will learn a complete rhythm in each session, with all parts for Djembe, bass drums and percussion instruments creating multiple poly-rhythmic layers! All levels welcome!
WHERE:  Portland Friends Meeting House, 1837 Forest Ave, Portland, Me.
New Session Starts:
WHEN: Wednesdays April 19 - May 24, 2023
COST: $150 for 6-week session 
Djembes are available for rent. Please let me know at registration!
Pre-registration is required to attend!
You can contact me at annegret@maine.rr.com 
Annegret
School Residencies and Performances
I offer single or multiple day artist in residence programs at schools all over Maine and New Hampshire, working with students K-12. 
My workshops invite the direct participation of students through playful rhythmic exercises including body percussion, movement and drumming. 
While supplying a wide variety of authentic African percussion instruments i want the students to have a hands on experience of creating music and playing it with others. In this way they quickly learn the value and reward of listening and working together. 
When adding a dancer to the workshops and performances students can witness the dynamic communication between drummer and dancer and then experience it firsthand through their participation. 
My goal in teaching West African drumming and dance is to cultivate appreciation for the diversity and complexities of a culture other than our own.